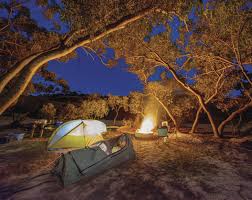 Wonderland Tent Camping
Bring a tent and some swimming supplies! There is plenty of room around the start/finish area to pitch your tent. There are fire pits and picnic tables dispersed throughout the start/finish camping area. There is no running water or electricity, so please plan accordingly.
There is potable water and an outdoor shower at the park headquarters and, of course, you can always rinse off in Lake Travis (though bathing is not environmentally sound).
Reservation price includes two nights stay.